I hesitate to even begin to call this a Halloween kit because it really isn't. It's to do with the season, yes, but it's so much beyond Halloween, calling it a Halloween kit is wrong, LOL!
Here's Karen's description of Ancient Samhain: "Our modern-day Halloween celebration comes from the ancient Celtic holiday called Samhain (SOW-en). October 31 was the Celtic New Year's Eve, the end of the year. This is the time of the season which the Crone rules. The Crone is one aspect of the triple Goddess, made up of Maiden, and Mother and Crone. Essayist Christina Aubin says it is the Crone who "opens the Western gate for those who have departed to travel into Summer-land. She rules areas of death and regeneration, occult sciences, healing, and the wisdom of the ages . . . .

We use the Crone to assist us in transition from one life to the next, leaving one level of our existence and entering the next. This brings us into the Womb of the Mother to assist us in being reborn once again. For it is through Her Wisdom and guidance we learn lessons from experience past and begin life anew from the wisdom gained." "Crone Goddess" by Wendy Andrew"
So you see, calling this kit a Halloween kit really is incorrect!
In any case, it's mysterious and beautiful, victorian, yet diverse. There are 70 elements and 17 papers (not including the 4 stacked papers!) and it's beautiful!
Previews: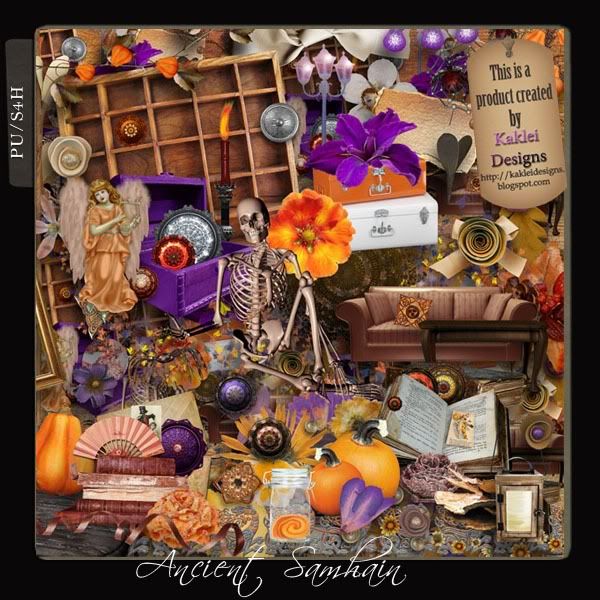 And here are my layouts:
Enjoy!